Welcome to my website. My latest book is If Hooks Could Kill, and Behind the Seams is out for the first time in paperback. I think the Berkley art department has done another outstanding job with the covers.

People often ask me if they need to read the crochet mysteries in order. They are all stand alones, however one of my readers said I should recommend that to get the full emotional wallop of the ending in Behind the Seams, crochet mystery # 6, people should read it before reading my new release, If Hooks Could Kill, crochet mystery #7.

In If Hooks Could Kill, crochet mystery #7, a TV film crew ... [ read more ]

Just a note about the future. In addition to the crochet mysteries, I'm going to be writing another series about Casey Feldstein, a dessert chef, who puts on yarn retreats at a slightly sinister hotel and conference center on the Monterey peninsula in Northern California. The first book is called Yarn to Go and comes out in July 2013. There will be lots of yarn, fun and food, with a pattern and recipe included.

---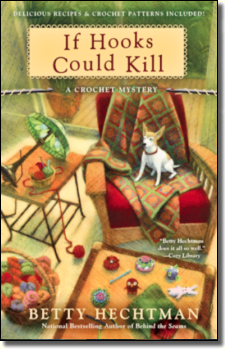 "Perfect Reading for the holidays"
- Fresh Fiction
The latest adventures of
Molly Pink & The Tarzana Hookers


" I have done a lot of embarrassing things, but this morning I topped even myself... I watched as the detective walked out of the small blue stucco house. Everything about him gave off the vibe of somebody who'd been up all night chasing down evidence. His face featured a day-old beard, his tie was pulled loose from the collar of his pale blue dress shirt, and he gave out a weary sigh as he sauntered down the three steps to the front walk and moved toward the black Crown Victoria parked at the curb. "
Read more in this excerpt from
If Hooks Could Kill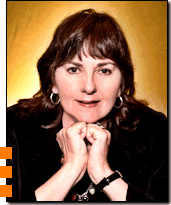 Read Betty's Blog
Every Friday!

Hear Betty's podcast interview
Yarncraft

E-mail Betty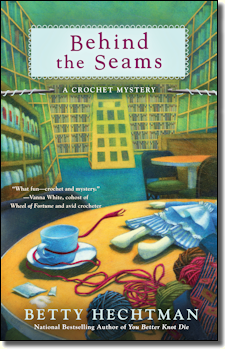 "What fun -- crochet
and mystery!"
-Vanna White
cohost of Wheel of Fortune
and avid crocheter





Molly Pink &
The Tarzana Hookers


In their sixth adventure, Molly Pink and her crochet group, the Tarzana Hookers, are thrilled when one of their own gets a shot at the spotlight. But when a talk show set becomes a crime scene, Molly realizes that life in the entertainment biz can be deadly...



Read an excerpt from
Behind the Seams