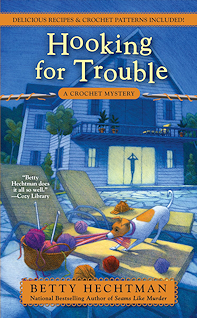 "It is the kind of story that kept me turning the pages late into the night to find out what happened next."
- Kim Davis, 'Cinnamon and Sugar' and 'A Little Bit of Murder'
---

I suppose you could say the idea for HOOKING FOR TROUBLE came from me being annoyed about the gigantic house that went up in the yard behind us. There was nothing I could do to stop it, so I got my revenge by staging a fictional murder there. And Molly being Molly, she would get right into the middle of it, even if it seemed like she was just having a Rear Window moment.

I got to mix all kinds of other things in the book like Tunisian crochet, vinyl records, the music business and nannies. I personally have personal knowledge of all of them. I learned Tunisian crochet at a yarn shop. It resembles knitting, is easy to do and very enjoyable.

My husband worked in the music business for a lot of years. I met a lot of artists and found out what really went on behind the scenes.

As for the nanny part, I was a nanny when I was 17. I worked for the owners of a summer resort in Michigan. Nothing really sleazy happened to me, other than someone who shouldn't have, made a pass at me. Mostly, I was too busy taking care of the kids and being homesick to notice anyway. I would save up my days off and go home to Chicago.

Actually what I remember the most about that summer was that it was the kids' mother's birthday. I had learned from my mother that it was always nice to make some one a birthday cake, so I did with the assistance of the three year old and seven year old. We used frying pans to bake it in as they didn't have cake pans. Since the frying pans were different sizes the cake had graduated layers. It was a chocolate cake and I figured out a way to make some chocolate icing. I didn't expect much of a response from her. I figured she probably would think it was kind of lame. When she saw it, she burst into tears and said nobody had ever made her a cake before. Who would have guessed??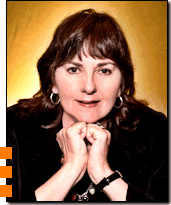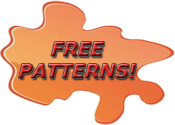 Read Betty's Blog
Every Friday!

Hear Betty on The Yarn Thing
Podcast

Hear Betty's Yarncraft interview
Podcast